Leek and Kale Frittata
Frittatas are such a great way to fuel your body. They are packed with protein and fibre rich vegetables that will keep you feeling full and satisfied for several hours. You can adapt them to include any vegetables you have at home and are so versatile you can have them for breakfast, lunch or dinner. They are a great meal that the entire family can enjoy.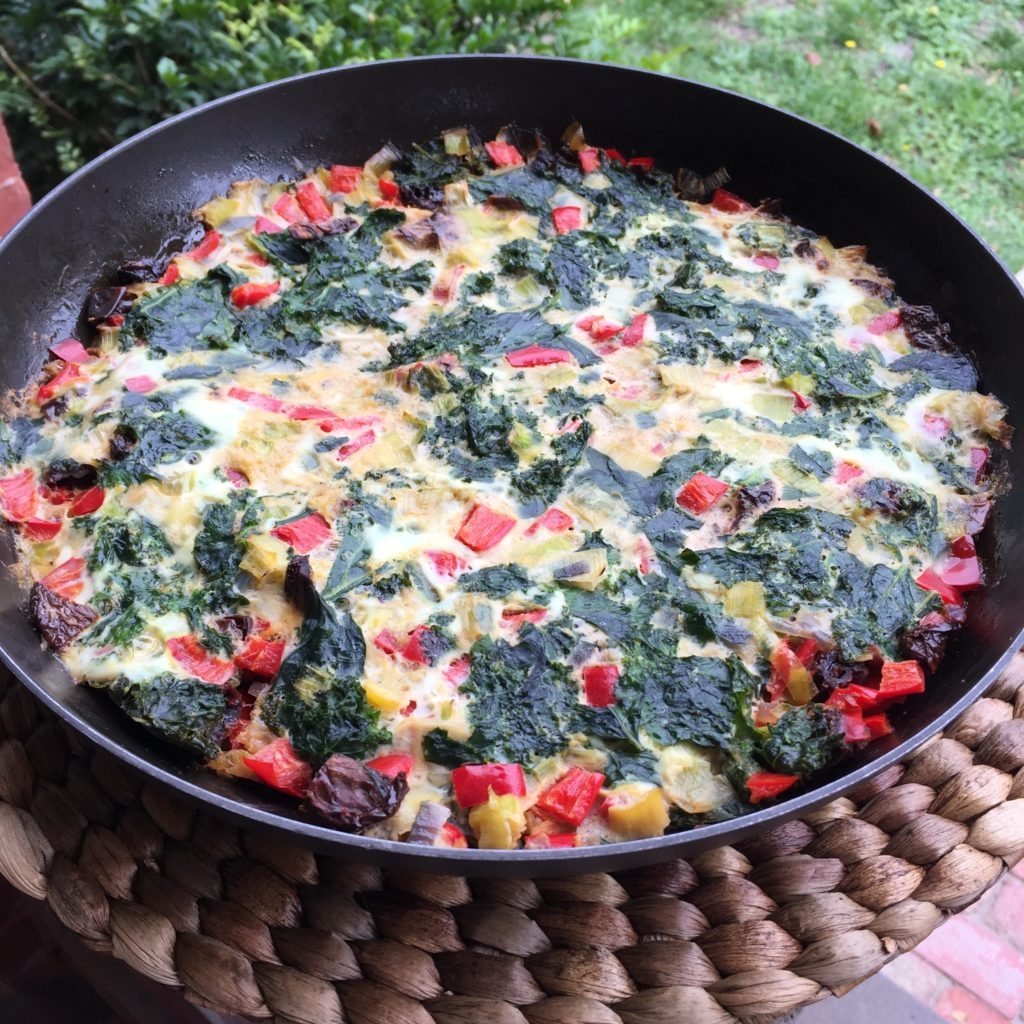 Ingredients: 1 tablespoon olive oil4 eggs, 3 egg whites & 1 yolk1 garlic clove, minced2 leeks, rinsed and sliced½ onion, diced2 cups kale, washed and sliced1 cup baby spinach2 tablespoons sundried tomato, chopped1 red pepper, diced10 Kalamata olives, sliced (optional)2 tablespoons milk or almond milksalt and pepper to tasteMethod: Preheat oven to 175 degrees.Cook spinach and kale in ¼ cup water in a covered saucepan until just wilted. Drain and set aside.In a mixing bowl, whisk together the eggs and almond milk. Add the chopped sundried tomatoes and peppers and sprinkle with salt and pepper (add olives here if using). Set aside. Heat olive oil over medium-low heat in an oven proof skillet. Sauté leek and onion for about 4-5 minutes. Add garlic and cook for another minute.Spread spinach mixture evenly over bottom of skillet. Pour egg mixture over the top. Use a spatula to lift the spinach mixture along the sides of the pan and tip slightly to allow the egg mixture to flow underneath.When the mixture is about half set, put the whole skillet in the oven. Bake in the oven for 10 minutes until the frittata is completely set and golden.Serves 2Alternatives: add any vegetables you like to mixture. Mushrooms and zucchini also make very good frittatas.